Build your own Pokédex with the web
Come join us in-person on Saturday May 27th, 2023, for our Build a Pokédex  workshop for kids 8 to 12-year-old.
No prior experience required and for this special occasion we'll open our workshop to boys from 8 to 12 years old
This is a unique opportunity to learn basic and advanced HTML and CSS techniques while creating your own interactive Pokédex of original creatures. Learn how to use HTML tags to create the structure of a web page and how to use CSS to style it. Our focus is to introduce students to HTML and CSS and inspire them to continue learning and exploring the exciting world of coding. As part of this workshop, we will be building a Pokédex of original creatures that represent our Black Pride. One such creature is Creativeflow, a water/psychic-type creature that embodies creativity, with a fluid and graceful movements that symbolize its imaginative spirit.
This is a great opportunity for kids to explore their creativity, learn new skills, and connect with others who share their passion for fantasy and coding. Sign up today to be a part of this exciting workshop!
You're not going to want to miss this exciting workshop!
Start date: Saturday May 27th 2023  10AM to 2PM
Location @uOttawa
Ottawa, ON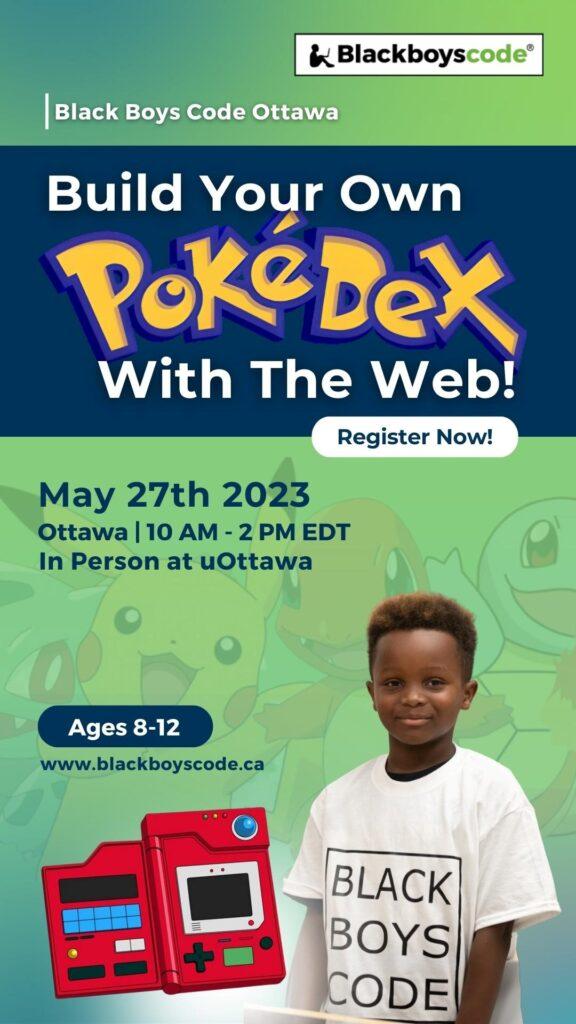 Space Is Limited
Register
now
Computer science is more than coding; it is the solution for a better future!
For further questions you may have on the day of the workshop, please reach out to
[email protected]