Fri Dec 01, 2023 | Dans Nouvelles
July News Letter – First Year Of After School Program Successfully Ends!
First Year of after school program successfully ends!
In the summer of 2021, Black Boys Code held our first-ever Canadian summer technology camp. Despite the ongoing pandemic, enrolment numbers were high, completion rates were excellent and we managed to spark our campers' interest in pursuing STEM courses when heading back to school in the fall.
But then we had a thought; What if the learning and fun didn't have to end there? What if there was a way to build off of the math and coding foundations set in the summer and continue providing computer education throughout the year?

This is when the After School Program was born! Straight off of the heels of a successful first Summer program, the black Boys Code After School Program provided virtual lessons that taught the basics of coding, website building, and working with tools like Micro:bit and Arduino robotics kits to students.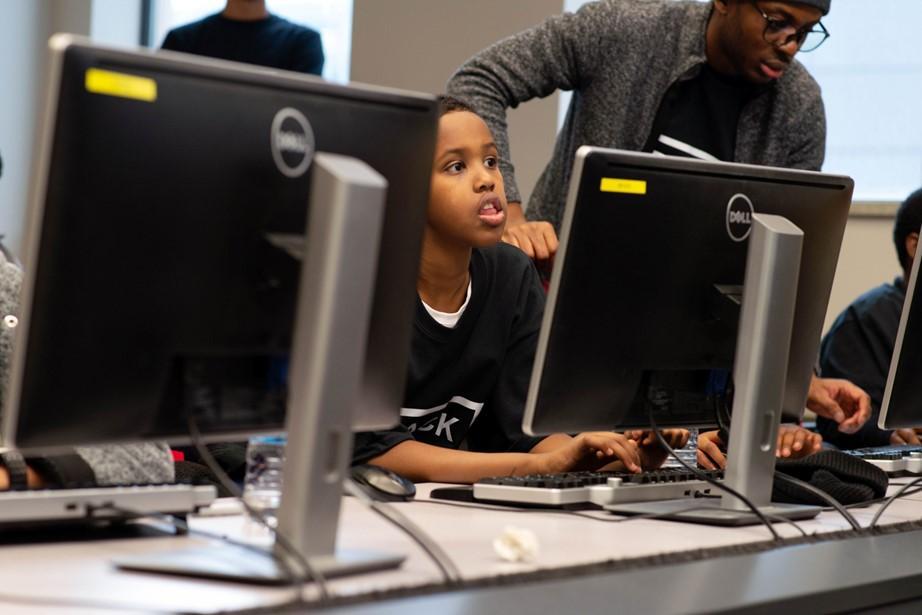 The program consisted of three semesters:
Semester 1: September 15, 2021 – November 24, 2021
Semester 2: January 12 – March 23rd
Semester 3: April 6, 2022 – Jun3 23rd 2022

The after-school program was offered in eight chapters: Calgary, Edmonton, Hamilton, Windsor, Halifax, Toronto, Brampton, and Montreal and the reception of this program by both parents and students was astounding.
"My son Cayden Bailey enjoys each coding session. It has given him more confidence and boosted his self-esteem. He feels comfortable coding using Python or with blocks. He is usually a coding leader or helper at school for his class, as his teacher recognizes his strength in this area. It also gives him a sense of belonging, being a part of a group
of young black boys just like him. There is another student in the program who attends his school and they have become friends.
I would like to personally thank you and all the instructors and mentors for all your support and time!
Thank you!" – Tricia Bailey"

In all, 465 young, brilliant Black boys attended the program and were able to receive support from their local instructors, meet other young Black boys with an interest in programming, and see what the future could hold for them as tomorrow's tech innovators – all while having fun!

So what does the future hold for the After school program? Program Coordinator Colin Mcclean Sheds some light on that.

"It's a pleasure to work with the university and post-secondary students who filled in as instructors. We used black university students in STEM fields providing employment opportunities which gave them practical teaching and leadership skills in their field." Says Mcclean. "We are looking forward to doing it again! Currently, we're designing course materials that will be engaging for the boys." Mcclean concludes.