Fri Dec 01, 2023 | Dans Nouvelles
Chicago Launch
Black Boys Code comes to Chicago!
Black Boys Code is excited to announce our second American location in Chicago with the launch of a 5-week technology summer camp!

Launched on July 5th in collaboration with a local nonprofit, After School Matters, this summer camp is providing Black teens in Chicago ages 13-15, with an exciting curriculum including hands on learning in website development, gaming, microcontrollers, and cybersecurity.

"We're so excited to bring Black Boys Code to Chicago to educate the next generation of scientists, technology professionals, and engineers, to fill the diversity gap in STEM, and to create a presence for Black youth to learn computer coding skills in the Chicago community," said Bryan Johnson, Chief Executive Officer of Black Boys Code. "Today's youth are savvy tech users of smartphones, tablets, and video games, however, this will likely be the first time these boys learn about coding and how to code. It's so fulfilling to see a young Black male's eyes light up as they hear and then see for themselves that, yes, he can do it. When we ignite that, we can shape their futures by planting the seeds for them to pursue education and aspire for career opportunities in STEM fields."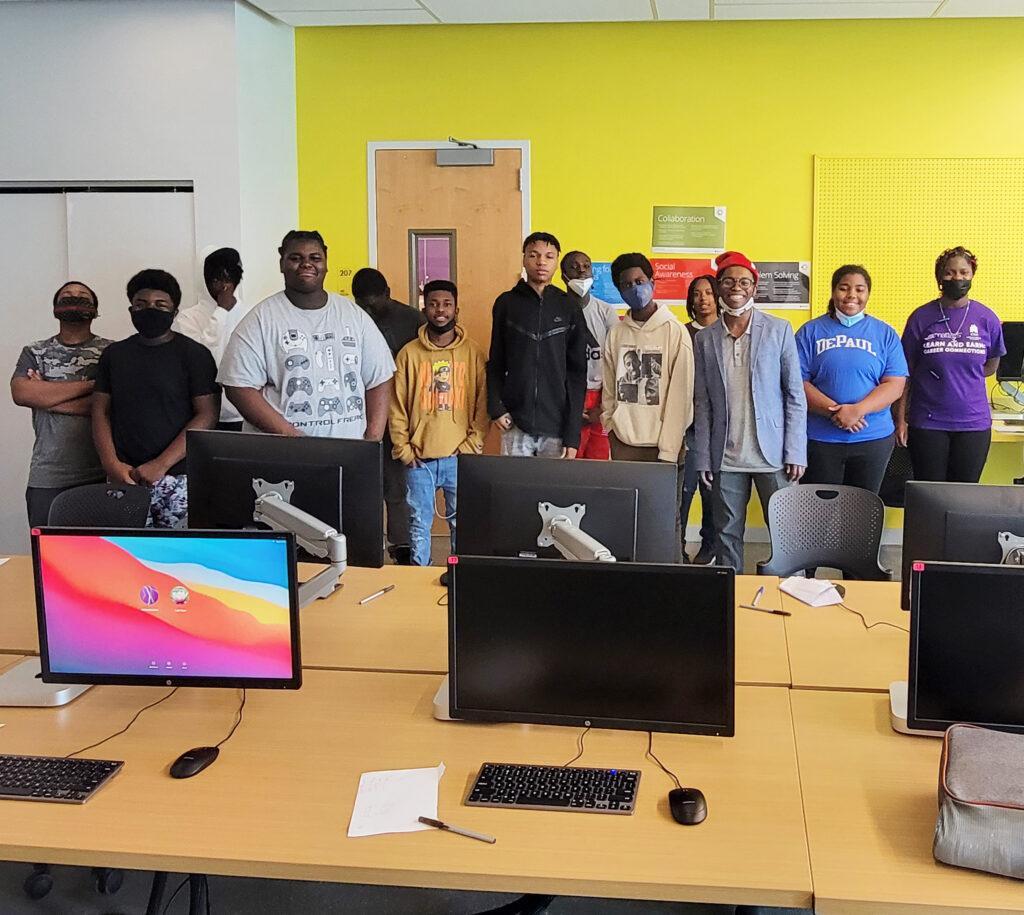 The summer camp is being facilitated by computer science students and recent graduates from the Chicago area and have experience in all components of the program. Our newest instructors have also expressed enthusiasm and commitment to furthering the mission of Black Boys Code.

The summer camp is just the beginning, as we're laying the groundwork to launch a new Black Boys Code chapter in Chicago. Our goal is to get enough of the summer camp participants interested in computer technology to transition into a Black Boys Code chapter in the fall. If you'd like to stay up-to-date on our efforts in Chicago, join our mailing list and be the first to know about any new developments.