PARTNER & SPONSPORSHIP OPPORTUNITES
We empower and prepare Black youth to succeed and thrive as leaders in the innovation economy
Black Boys Code is fortunate to have support from all levels of government, as well as private and foundational support. With this support, we have been able to become Canada's largest provider of computer science education to Black youth in Canada.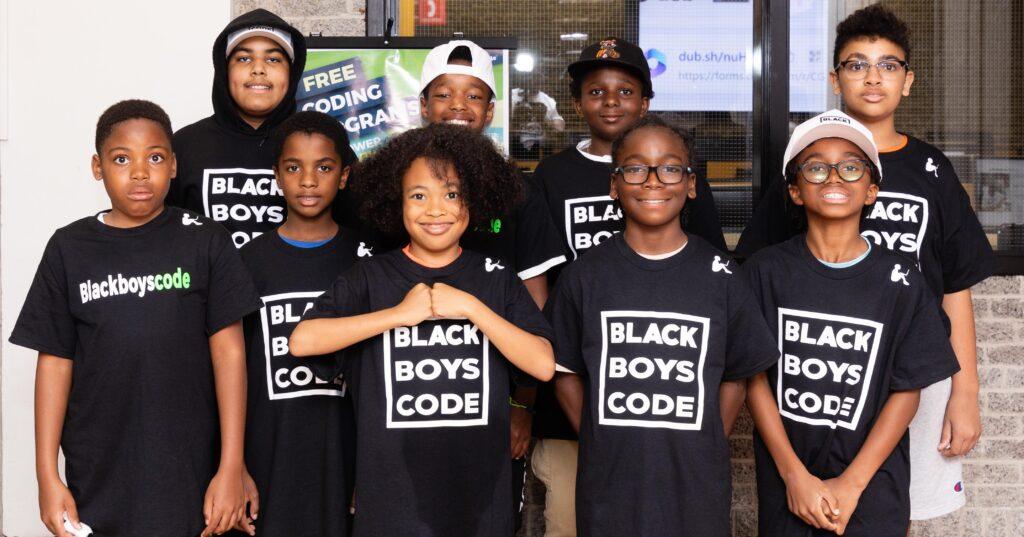 CAN WE COUNT ON YOUR SUPPORT?
Contact us at
[email protected]
to become a partner or sponsor today.
With your support, we can continue to expand our reach and provide exposure workshops and after-school programs to Black youth across Canada, led by a team of Black professionals and mentors.
By partnering with Black Boys Code, you can help open doors for under-represented youth to show them that not only do they belong, but that they can thrive.
As a sponsor, you'll receive ongoing recognition, including:​
Company branding / logo on select program materials
Exposure and recognition print, radio, tv,
Prominent name and logo placement on digital signage
Opportunity to speak at Black Boys Code or Black Kids Code workshops
Logo on T-shirts and websites for Black Boys Code and Black Kids Code initiatives
We can help Maximize your influence, your visibility, your impact!
Sponsorship Opportunities
Financial contributions are not the only way to support our organization. If you'd like to work with us in any capacity to facility our programs and initiatives contact us
[email protected]