Getting Started with HTML
Come join us on Saturday September 18th and Saturday September 25th Your boy (ages 10 to 14) can participate in our online workshop Getting Started with HTML
The students will be introduced to one the fundamental languages of the web, HTML.
By the end of the workshop, Students will have learned some of the fundamentals of becoming a front-end web developer from industry professionals with real-world experience.
Students will learn how to structure and populate a web page using HTML.
For further questions you may have on the day of the workshop, please reach out to student.help@blackboyscode.com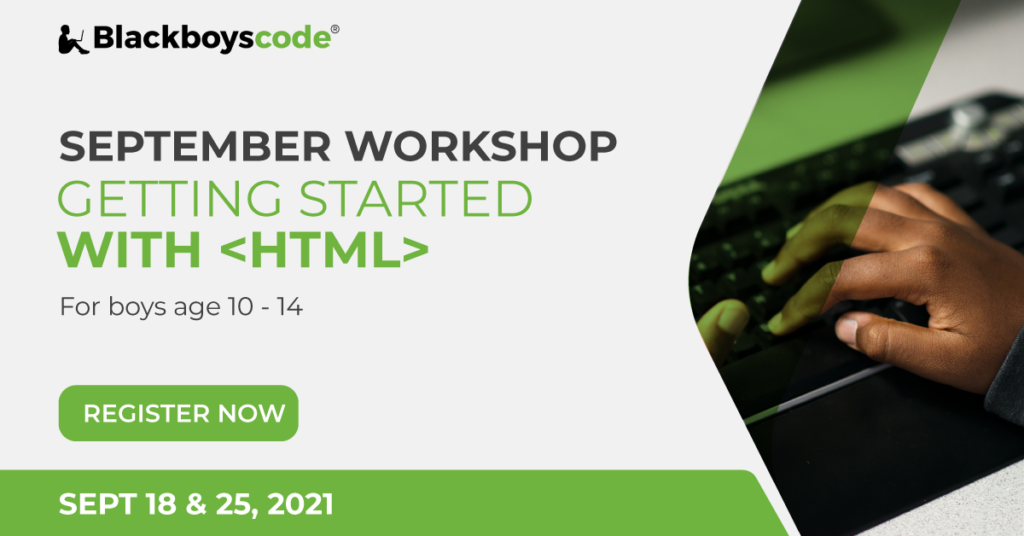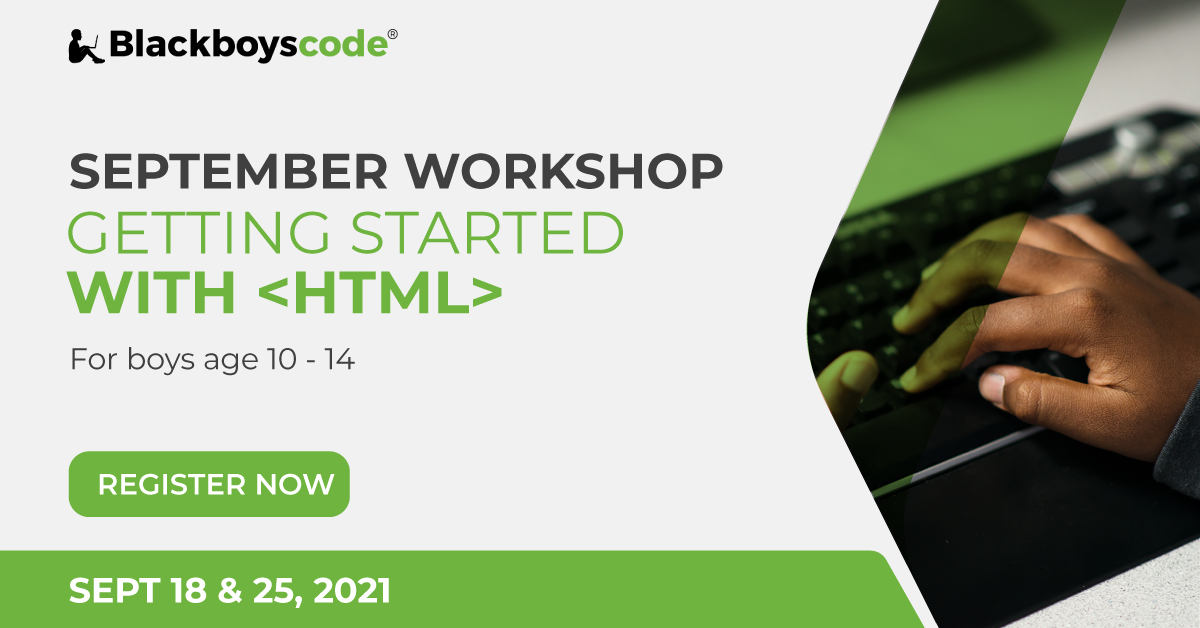 CURRENT DATES FOR THIS WORKSHOP
Start date: Saturday September 18th
Vancouver, BC
Start date: Saturday September 18th
Edmonton, AB
Start date: Saturday September 18th
Ottawa, ON
Start date: Saturday September 18th
Hamilton, ON
Start date: Saturday September 18th
Brampton, ON
Start date: Saturday September 18th
Montreal, QC
Start date: Saturday September 18th
Toronto, ON 
Start date: Saturday September 18th
Windsor, ON
Start date: Saturday September 18th
Calgary, AB
Start date: Saturday September 18th
London, ON