Fri Dec 01, 2023 | Dans Nouvelles
July News Letter – Black Boys Code Comes To Chicago!
Black Boys Code comes to Chicago!
On July 5th Black Boys Code officially opened our second American chapter with the launch of our Summer Technology Camp in Chi-town! That's right! Black Boys Code is now in Chicago! This summer camp offers problem-solving, digital literacy skills, and the opportunity to build confidence for youth ages 13-15 in the city that many African American artists, scholars, and even a former President, have called home.
On hand for the launch of our inaugural camp was the Founder and CEO of Black Boys Code, Bryan Johnson. "We're so excited to bring Black Boys Code to Chicago to educate the next generation of scientists, technology professionals, and engineers, to fill the diversity gap in STEM, and to create a presence for Black youth to learn computer coding skills in the Chicago community," said Johnson. "Today's youth are savvy tech users of smartphones, tablets, and video games, however, this will likely be the first time these boys learn about coding and how to code. It's so fulfilling to see a young Black male's eyes light up as they hear and then see for themselves that, yes, he can do it. When we ignite that, we can shape their futures by planting the seeds for them to pursue education and aspire for career opportunities in STEM fields."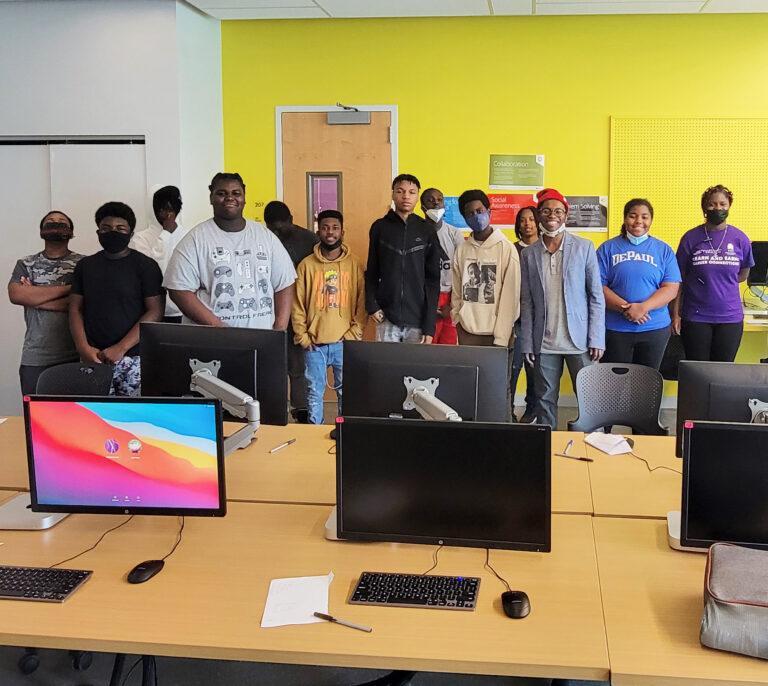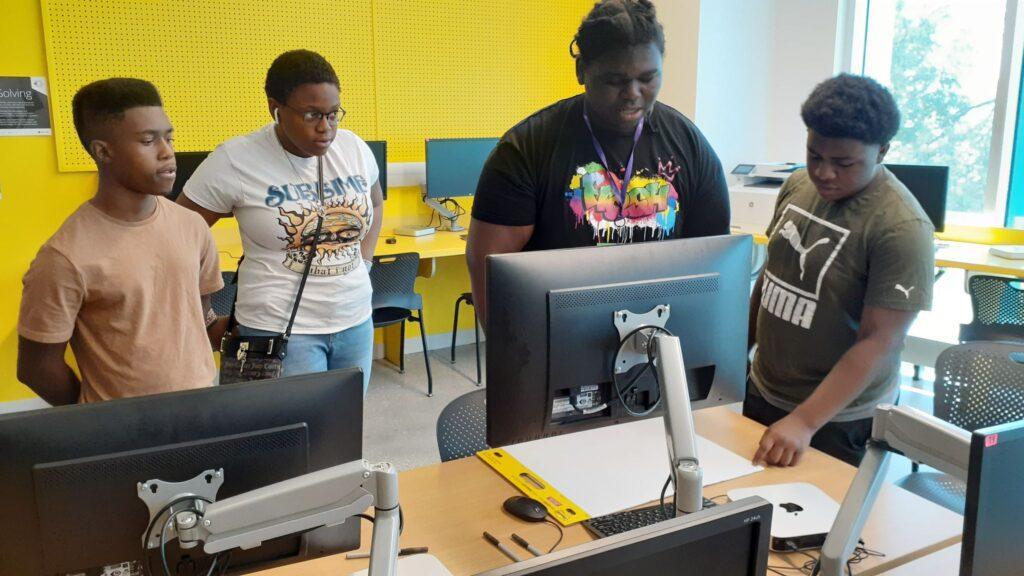 Day one of the program saw this many students fill up a college classroom in Gately Park. The camp is facilitated by two computer science students who hail from the Chicago area and have experience in various programming languages as well as cybersecurity, which is a major component of the program.
Our goal is to transition into a full Black Boys Code chapter in the fall if enough campers show interest in pursuing coding. For now, we're thrilled to introduce Black Youth in Chicago to computer technology through the tech camp!