Has your boy ever expressed interest in programing robots and hackathons?
Come join us in-person on Saturday February 11th your boy (Ages 8 to 12) can join our Vancouver Chapter in our The Future is Automation Hackathon workshop. Details of location to follow.
Artificial intelligence (AI) has become a major catalyst in driving the next revolution. The rate of progress in the field of artificial intelligence is exponentially increasing and impacting our lives like never before. From self-driving cars to robots replacing our jobs, everything that seemed like a distant reality is within our vision. However, whenever such a revolutionary technology arises, there are consequences. One major debate revolving around AI is about inclusion and diversity in the systems that impact millions of people from all backgrounds.

We will learn fundamentals of programming with python, using which we will program self driving sphero's that can detect obstacles. We will have a fun competition and awards given out at the end!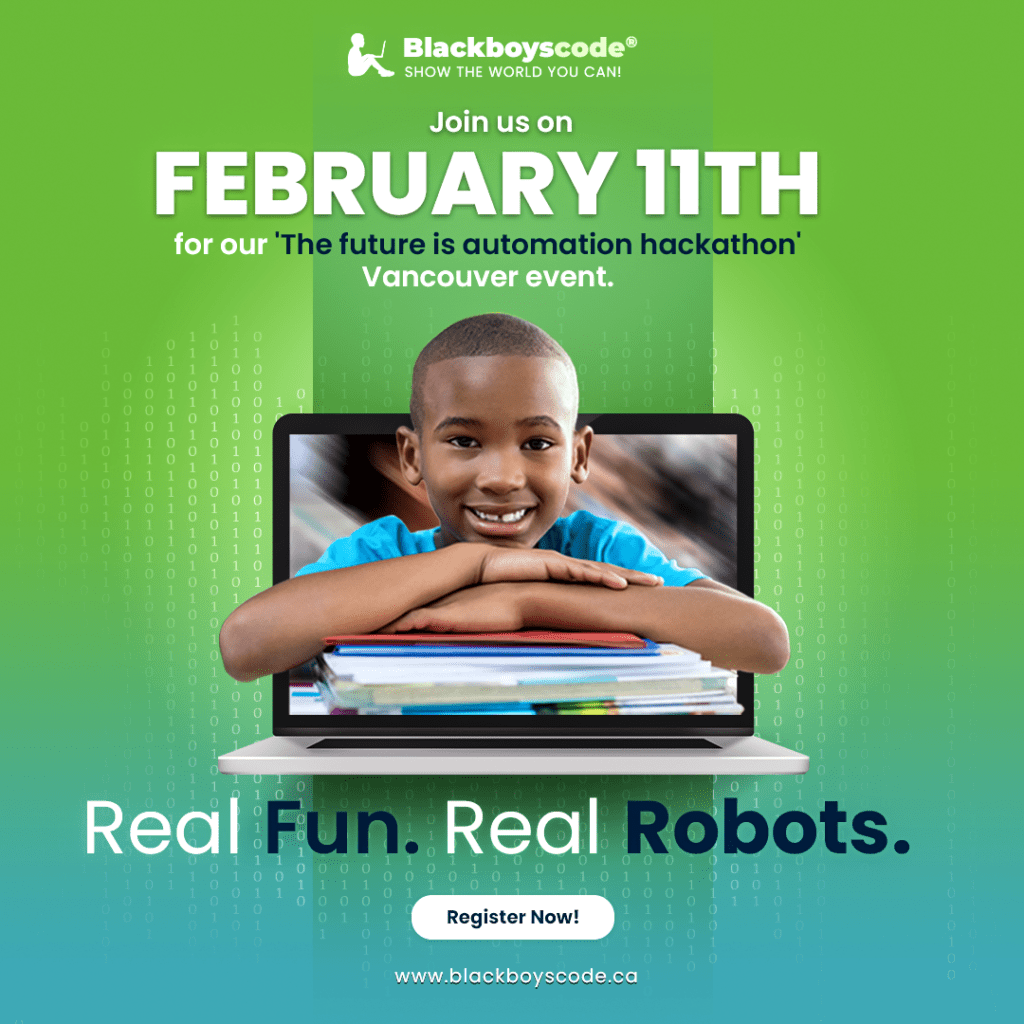 Space Is Limited
Register
now
Participants will work towards developing creative and efficient solutions to our proposed hackathon challenge:
Programming a Sphero robot's navigation through an obstacle course.
Learned additional skills such as collaboration, critical thinking (programming), and communication (presentation skills).
You do not want to miss this one day in-person event with our Vancouver Chapter.
For further questions you may have on the day of the workshop, please reach out to
[email protected]
The event will be a Hackathon event. This is ONLY for Vancouver learners.