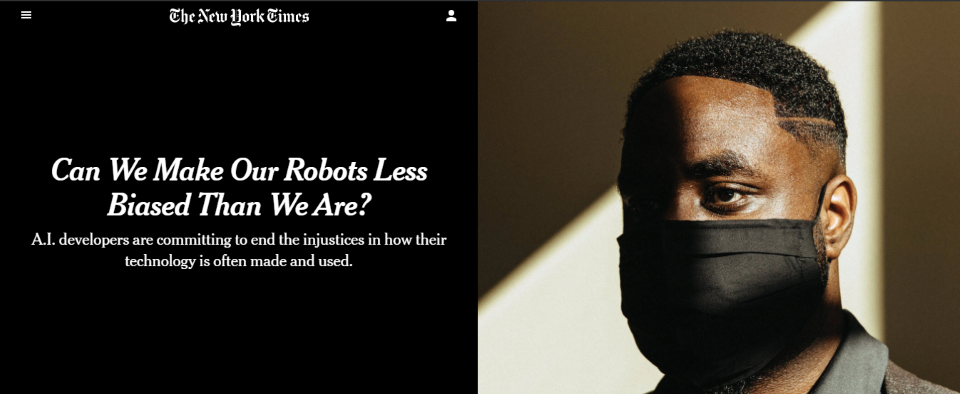 Thu Nov 30, 2023 | In News
Black Boys Code Mentioned In The New York Times
Ethical concerns of bias and societal impact plague artificial intelligence discourse and research. Questions around who is at the forefront of innovation are necessary, especially when considering, for example, facial recognition software that fails to accurately identify Black faces and bodies.​​​​​​​
In the New York Times article Can We Make Our Robots Less Biased Than We Are?, themes of representation, bias, and police engagement are explored as it relates to robotics and AI. ​​​​​​​
Black Boys Code also received an honourable mention as an organization "dedicated to advancing people of color in computing and A.I."
The passage can be found two-thirds down on the article, in the third paragraph following the photo of Dr. Odest Chadwicke Jenkins.
In the world of robotics and artificial intelligence, the biases of developers can make their way into algorithms, creating a system that doesn't adequately or equally work for all people.
This is an important conversation and we are proud to know that knowledge of our organization has reached computer scientists and scholars outside of our immediate network.
The full article can be found here
Also, the full list of action items in which Black Boys Code was included can be found here.