Fri Dec 01, 2023 | In News
Black Kids Code Turns One!
Black Kids Code Turns One!
In 2021 Black Kids Code (Girls) launched the first-ever program in Canada dedicated specifically to the needs of Black girls in tech at a national level.
Currently, only 2.5 % of computing-related jobs are held by African-American women; Canadian stats mirror this gap. The mission of Black Kids Code (Girls) is to empower Black youth in digital literacy, so that down the road, they can disrupt, design and innovate the world of technology.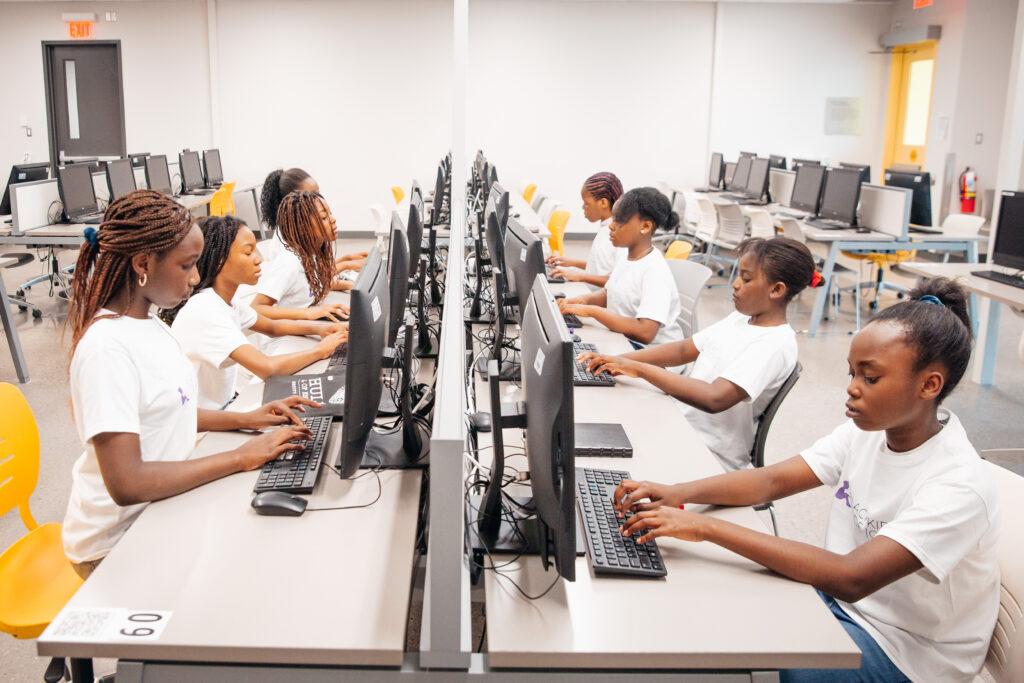 The program was created in response to the high demand from parents in our local communities for a Girl's program; the reception has been overwhelmingly positive. Since its creation, there have been three Black Kids Code Girls Chapters launched virtually in Vancouver, Calgary, and Edmonton, fueled by the passion and commitment of 30 volunteers across the three cities. A total of 57 workshops have been held, with over 616 vibrant, brilliant and Black girls in attendance.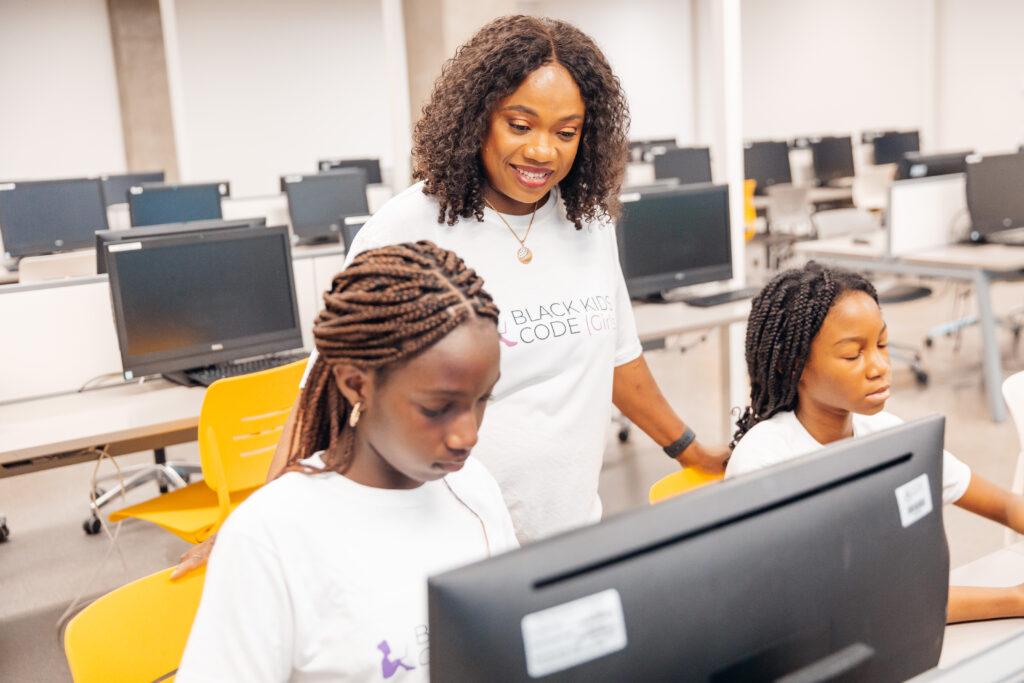 Operations Manager Maxwell Oti says that he is proud of the milestones the Program has reached so far, and is thrilled to be providing a much-needed service to the community: "The communities we serve are ecstatic with what we are doing for their kids, judging by the feedback we have received so far. We have had over 600 student participants within one year, and I think that is a reflection of not only the growing interest in computer science among young Black Girls and their families, but also a dedication to pursuing this type of learning. Based on the feedback we've received, and our continued growth, I think the progress has been excellent so far" says Maxwell.
When it comes to the future of the program, Maxwell says he hopes to continue growing, expanding, and reaching new youth to introduce them to the world of computer science and coding." My goal for Black Kids Code (Girls) is to deepen our reach within the communities we currently serve, and ultimately extend the program beyond Western Canada, and possibly into the United States", hopes Oti.
On November 10th, 2022 Black Kids Code (Girls) will have a virtual event, to celebrate the success of the program so far. The event will feature prominent female guest speakers – accomplished professionals from different sectors of the tech industry, who will provide career insights and motivation to our young students. There will also be a "show and tell", where some of our female program participants will showcase their tech skills and knowledge to parents, guests, and peers. Importantly, there will also be lots of prizes to be won!