Wed Oct 04, 2023 | In News
Black Boys Code Chris Cooper Spotlight
Black Boys Code Chris Cooper spotlight
When IT Recruiter Christopher Cooper was looking for a summer program for his son to participate in, he came across a unique one: – a coding program designed for and aimed specifically at young Black boys. Christopher knew firsthand about the lucrative careers and ample advancement opportunities available for software developers; he thought this online workshop might be the perfect introduction for his son, to the world of coding and tech in general.


" I was surprised he was able to retain the information being taught by the instructor. When I asked him to show me what he learned he erased the video game character he built and re-created him from scratch. Then he navigated the virtual obstacle course. That's when I knew The Black Boys Code model was effective because my son had no previous experience with any of that" Chris explains.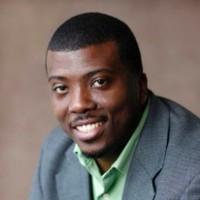 Impressed with the skills his son learned, and was able to retain in such a short period of time, Chris began seeking out the local Atlanta Chapter of Black Boys Code. That's when he learned it was in need of a new Chapter leader; Chris did not hesitate to step up to the plate.

"I knew I had to be a part of it, and I'm very excited and looking forward to leading this chapter. I can't wait to spread the message that Black Boys Code is here. There are so many tech incubators like Georgia tech, Microsoft, and Amazon here, with so many avenues to be successful in tech. We're going to show these young men what's possible!" He exclaims.

Chris brings a lot to the table, when it comes to his skill set, qualifications and background, which he believes our students will definitely benefit from, and hopefully aspire to. As a former Marine, getting the job done, no matter what obstacles arise, is engrained in his DNA. It's a life skill that will serve his students both inside and outside of the classroom.

In his current role as an IT recruiter, he is intimately familiar with what hiring managers are looking for in applicants, and the lucrative salaries that can come from studying computer science. He also is keenly aware of the diversity gap in STEM careers. He sees it first hand – his goal is to reverse this generations old reality to Black youth right in his community. " With kids having so much access to information and social media- that in itself is an uphill battle. Some of the problems are the kids not thinking they are smart enough to work for EA Sports, Amazon. My job is to tell them they're just as good as anyone else, and that they can make a great living as a developer. All they need is accessibility to programs like this one and I'm glad to be a part of that change."

Welcome aboard Chris! We are as thrilled to have you!