Wed Oct 04, 2023 | In News
July News Letter -Hackathon
In-person Learning is Back!
After the global pandemic forced most of us to take a digital pilgrimage and pivot to working virtually, Black Boys Code is excited to begin the transition back to in-person programs! To kick things off was our The Future is Automation Hackathon workshop which took place on July 9th.

Held in Ottawa and sponsored by TD, this event served boys 8-12 and allowed participants to program robots to overcome challenges while navigating through an obstacle course. Participants got to put their programming skills to the test while having fun and learning collaboration, critical thinking, communication, and presentation skills.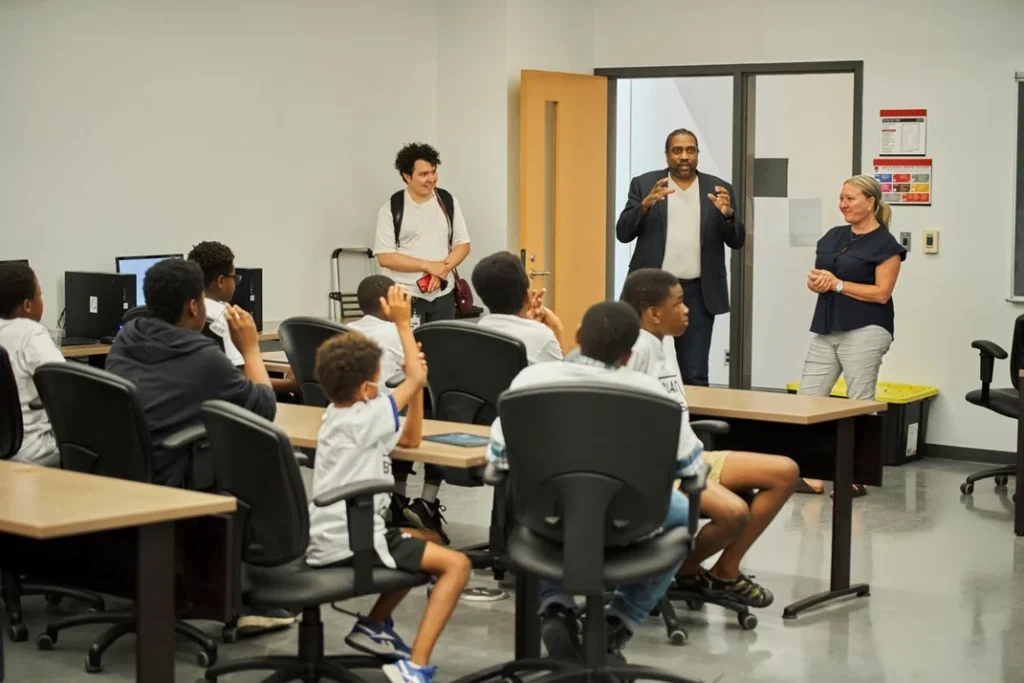 Also on hand for the event was Honourable Liberal MP Mona Fortier who spent time with students and got to see some of their coding projects in action as they presented their hackathon projects. This event marks the first time Black Boys Code has been able to host an in-person workshop in over two years and Program Manager Colin McClean says it's nice to get to interact with the students again in a live setting.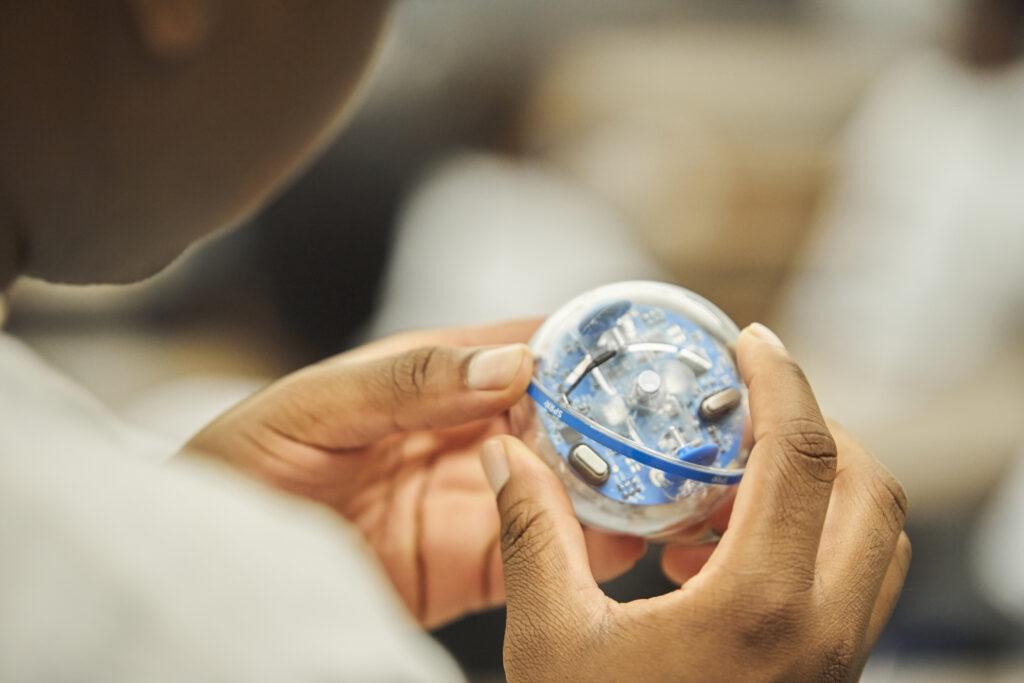 "Not being able to have in-person events like this presented a challenge in making interpersonal connections with students, forming mentorship opportunities, and just doing extra fun stuff like having pizza lunches. To see the kids interact with each other and the facilitators while collaborating to solve these challenges is something that was missed and I'm glad we're slowly getting back to that. We are looking forward to more live events in the future as well because it really does enrich the learning experience for the kids and makes it more fun overall."
Now that restrictions are slowly lifting, Black Boys Code is gearing up to return to our in-person format and make the experience better than ever for our learners! Stay tuned for announcements for upcoming programs.