Fri Dec 01, 2023 | In News
Black Boys Code Windsor Chapter Visits VR Cave
Black Boys Code Windsor Chapter visits VR Cave
On July 29th, 2022, twenty-five students from the Black Boys Code Windsor chapter got a chance to experience the very latest in virtual reality effects, during a visit to the Kia Canada VR Cave
Led by Chapter Leader Claudius Thomas, the boys were able to put theory into practice, by testing different VR environments and virtual simulations.

"We're trying to learn about virtual reality and trying to figure out how it will help with the world", exclaimed one enthusiastic participating student on the trip.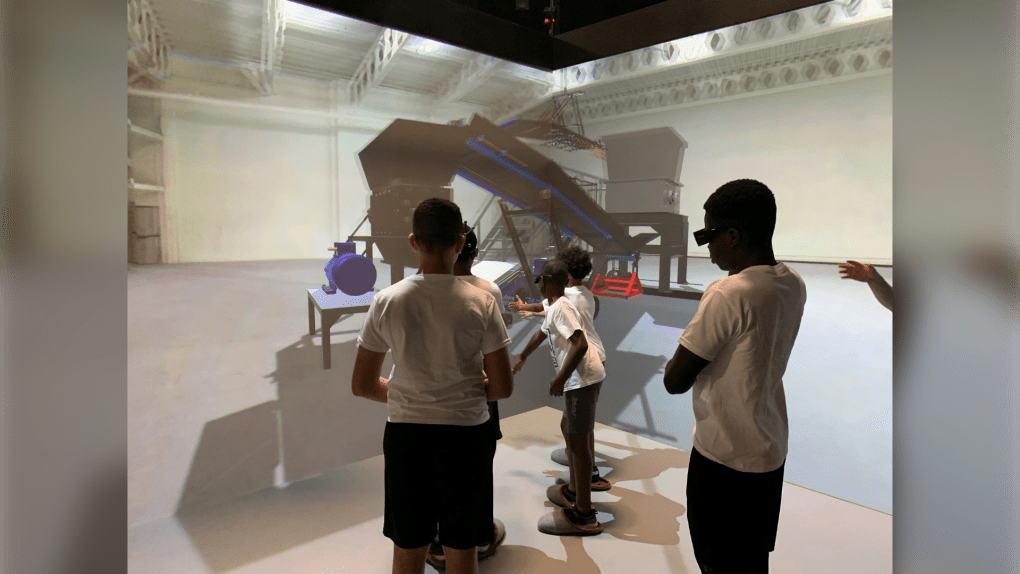 The goal of the visit was to inspire their interest in S.T.E.M by providing first-hand, real-world examples of what can be engineered through computer science. By all accounts the goal was achieved with resounding success.
They get to experience what it actually means in reality," explained leader Thomas. "They get to create a prototype of what they code, of their own design. They are being prepared to solve tomorrow's problems, by starting to think about how to do it today. Introducing as many Black Boys into S.T.E.M Science, Technology, Engineering, and Math is our goal, so that when they are asked, What would you like to be when you grow up? They might respond with something like: 'I want to be a cyber security expert, as they are inspired into the thinking of S.T.E.M. as a career," hopes Thomas.